---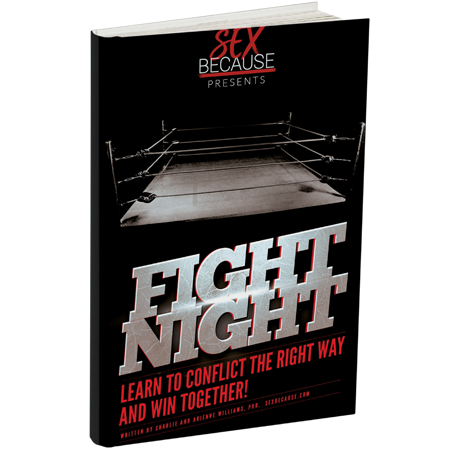 Comes With 10 Companion Videos
Every couple has conflict. Every couple has a conflict pattern. Partners in relationships engage in a dance between two opposing identities, individuality and interdependence. This creates a platform where conflicts are inevitable and unavoidable. It's important to accept that it's not conflict that ruins or threatens a relationship, instead how the partnership handles the conflict that determines whether there is resolution and communication or the lack of resolution which feeds resentment and discontent. One strengthens the structure of the relationship, the other weakens it.
"Fight Night" wasn't written to eliminate conflict in you relationship, your partnership benefits from honest communication and respectful, accurate expression, it was designed with the belief that each must decide, "do we want to be right or do we want to be happy." Psychotherapists with over 25 years of direct care research between them, Charlie and Arienne Williams revisit childhood attachments, relational patterns and why we fight the way we do, and the quiet (and not so quiet) hurts of certain conflict styles. Authors of "PTSD and Sex" and "Fifty Shades of Maybe...", they have put together their own successful marriage and done the necessary work to keep it that way!
With 10 entertaining instructional videos with even further explanation to guide you through, "Fight Night" shows you how to add purpose to your communication and WIN together!
$9.95
---